HOME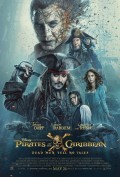 Wir bieten regelmäßig am Donnerstag (sofern verfügbar und möglich) Filme aus dem laufenden Programm in der Originalfassung mit deutschen Untertiteln (OmU), in Ausnahmefällen auch in der Originalfassung (OV) an.
Die nächsten Termine sind:
1.6. Return to Montauk (Rückkehr nach Montauk) OmU - It is winter in Montauk, at the far end of Long Island. There are two deck chairs on the windswept beach. The chairs are waiting for two people who have, for a long time, been lost to each other. He is a writer and has come from Berlin. She is a New York lawyer. Many years before, they had a fling, but they were too young to know they had each met the love of their lives. Now they have come back to Montauk, filled with regret and hope. The bodies remember. It feels for them like the next day after the last one they were together. They do not know if it is possible to reverse time. In Montauk, they find out.
8.6. 20th Century Women (Jahrhundertfrauen) OmU - Love, life, and the struggles of a mother bringing up a son in the the early 70's. The ignorance of a free spirit against the needs of a young man trying to find his true character and beliefs. Living in a bohemian household shared with 3 like minded spirited people to help pay the rent, his mother tries to establish bonds that he cannot deal with. She cannot deal with his inability to talk, and enlists the help of other females in his life to share the burden of his upbringing. Slowly life unravels for them all without understanding how. In spite of their perceived struggles, they all go on to live defined lives without any serious consequences.
15.6. Pirates of the Caribbean: Dead Men Tell No Tales (Salazars Rache) OmU - Captain Jack Sparrow finds the winds of ill-fortune blowing even more strongly when deadly ghost pirates led by his old nemesis, the terrifying Captain Salazar, escape from the Devil's Triangle, determined to kill every pirate at sea...including him. Captain Jack's only hope of survival lies in seeking out the legendary Trident of Poseidon, a powerful artifact that bestows upon its possessor total control over the seas.
Die Tickets sind wie gewohnt online oder telefonisch reservierbar.
Mehr Infos & Tickets:
» Pirates of the Caribbean: Dead Men Tell No Tales (OmU)
» 20th Century Women (OmU)
» Rückkehr nach Montauk (OmU)
Wir öffnen täglich eine halbe Stunde vor der ersten Vorstellung. Das Telefon ist eine Stunde vor der ersten Vorstellung besetzt.
Außerhalb dieser Zeiten nutzen Sie bitte die Möglichkeit der sitzplatzgenauen Internetreservierung. Vielen Dank!
Pirates of the Caribbean - Salazars Rache
16:30, 19:45 Uhr